Drag is an art form that celebrates self-expression, creativity, and the freedom to be whoever you want to be. Central to this transformative art is the wig – an essential component of any queen's arsenal. Whether you're a seasoned drag performer or just starting on your journey, selecting the right wig can make all the difference in crafting your unique, show-stopping look.
The Power of a Perfect Wig
In the world of drag, wigs are more than just hairpieces; they are the crowning glory that sets the tone for your entire persona. The right wig can enhance your character, boost your confidence, and captivate your audience. Choosing the perfect wig is a crucial step in your transformation.
Finding the Ideal Wig
We understand the importance of wigs in the world of drag. Our selection of high-quality wigs is designed to cater to a variety of styles and characters, giving you the versatility you need to achieve your desired look.
1. Style and Personality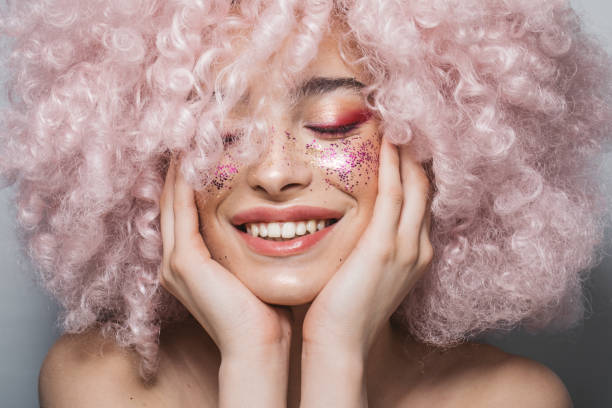 Your choice of wig should align with the personality and style of your drag persona. Here are some examples:
Old Hollywood Glamour: For a classic, elegant look reminiscent of the golden age of cinema, consider a long, sleek, and wavy wig in natural shades like brunette or blonde.

Fierce Diva Realness: Channel your inner diva with a bold and voluminous wig. Opt for vibrant colors like fiery red, electric blue, or platinum blonde to exude confidence.

Theatrical Fantasy: To create whimsical and fantastical characters, choose wigs with unique textures, colors, and lengths. Experiment with pastel colors, curls, and long flowing styles to bring your fantasy to life.
2. Length and Texture
Wig length and texture play a significant role in defining your character:
Long, Flowing Locks: Long wigs can evoke romance, drama, and sensuality, adding a touch of elegance to your look.




Short and Edgy Styles: Short wigs can exude confidence, attitude, and a sense of empowerment, ideal for fierce and bold personas.




Texture Choices: Straight wigs offer a sleek and polished appearance, while curly or wavy wigs can add a touch of playfulness and glamour.
3. Color and Customization
Color is where you can truly get creative. Vibrant and unique hues can make a statement and set you apart from the rest. Don't hesitate to experiment with bold colors or custom dye jobs to achieve a truly one-of-a-kind wig. For instance: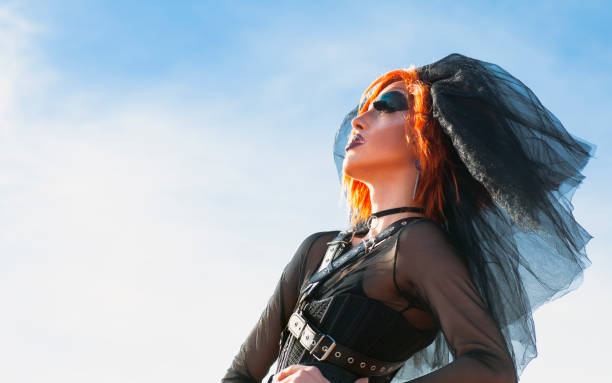 Classic Colors: Natural colors like black, brown, and blonde provide a timeless and elegant look.

Vibrant Hues: Choose vibrant colors such as electric blue, hot pink, or neon green for a striking and unforgettable presence.
4. Cap Construction and Comfort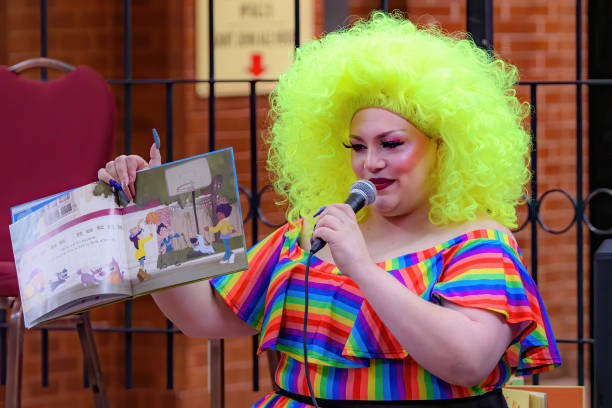 Comfort is key when you're performing in drag. Look for wigs with a comfortable cap construction that ensures a secure fit. Features like adjustable straps, breathable lace, and a lightweight design can make a significant difference during long performances.
Complementing Accessories and Products
While the wig is a central piece of your drag ensemble, it can be further enhanced with complementary accessories. Explore our range of accessories at cyomicrossdress.com to complete your look. From makeup, jewelry, and clothing to silicone products like breast forms and bodysuits, our selection is designed to help you achieve your vision.
Celebrating Self-Expression
Drag is a powerful medium for celebrating self-expression and embracing your true identity. At cyomicrossdress.com, we are proud to support the drag community and provide you with the tools and resources you need to shine.
Conclusion: Your Drag, Your Wig
As you step into the world of drag, remember that your wig is more than just hair; it's your crown, your statement, and your masterpiece. With the right wig and accessories, you can transform yourself into the queen you aspire to be. Embrace the art of drag, celebrate your identity, and let your wig take you to new heights of self-expression and beauty.
Your journey in drag is unique, and your wig is your partner in this captivating adventure. Make it unforgettable and make it you!