Introduction:
Cross-dressing is a form of self-expression and identity exploration that allows individuals to present themselves in a way that may not align with their assigned gender at birth. For many cross-dressing individuals, contact lenses can be a powerful tool to enhance their overall appearance and complete their desired look. However, selecting the right contact lenses for cross-dressing is essential to ensure both comfort and safety. In this article, we'll explore the factors to consider when choosing contact lenses for cross-dressing individuals.
Vision Correction: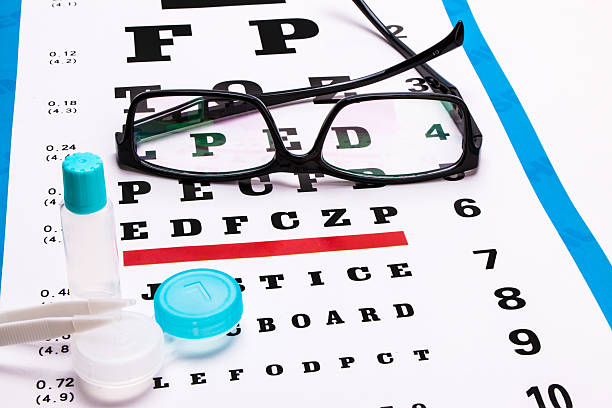 Before diving into cosmetic considerations, it's crucial to address any vision correction needs. Many people who cross-dress may have existing vision issues. If so, it's essential to prioritize contact lenses that provide the necessary vision correction. Consult with an eye care professional to determine the right prescription and lens type.
Lens Material: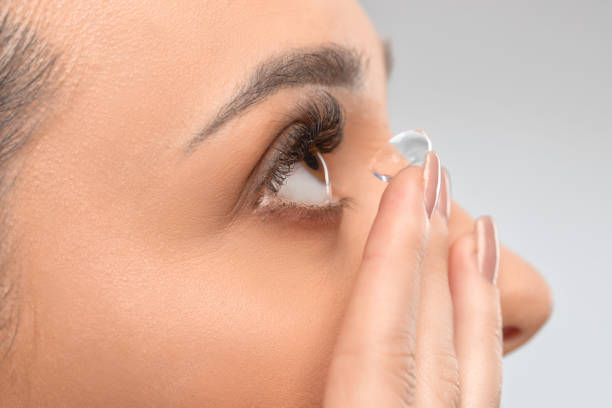 Contact lenses come in various materials, such as soft and rigid gas permeable (RGP). Soft lenses are generally more comfortable and suitable for occasional wear, while RGP lenses offer sharper vision but may take some time to get used to. Consider the level of comfort and duration of wear when choosing the material.
Lens Color: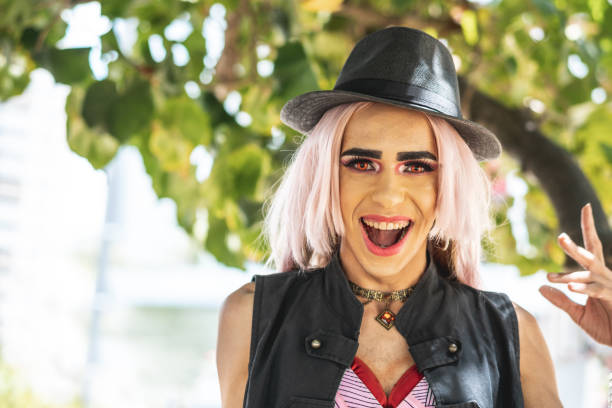 The choice of lens color can significantly impact your overall appearance when cross-dressing. Depending on the desired look, you can opt for lenses that enhance your natural eye color or go for more dramatic, eye-catching colors. Colored contact lenses can range from subtle enhancements to vibrant, bold shades.
Diameter and Enlargement:
Contact lenses vary in diameter, which can affect the perceived size of your eyes. Larger-diameter lenses can create a more wide-eyed, which may be desirable for some cross-dressing looks. However, keep in mind that larger lenses may also be less comfortable.
Transparency:
Opacity is another crucial factor to consider. Some colored lenses are entirely opaque, while others have a transparent center, allowing your natural eye color to show through. The level of opacity you choose will depend on the specific look you're aiming for.
Comfort and Fit:
Comfort is paramount when choosing contact lenses. Ill-fitting lenses can lead to discomfort, dryness, and irritation. Make sure to get a professional fitting to ensure the lenses fit properly and are comfortable to wear for extended periods.
Safety and Hygiene:
Cross-dressing individuals must prioritize eye health and safety. Always follow proper hygiene practices, such as cleaning and storing your lenses correctly. Dispose of disposable lenses as recommended, and never share lenses with others to prevent the risk of eye infections.
Consider Daily Disposable Lenses:
For occasional cross-dressing, daily disposable lenses may be a convenient option. These lenses eliminate the need for cleaning and maintenance and reduce the risk of eye infections associated with extended wear.
Conclusion:
Choosing the right contact lenses for cross-dressing individuals involves a combination of practical considerations like vision correction and comfort, as well as cosmetic factors like color, opacity, and diameter. Remember that safety and hygiene are paramount to maintain good eye health. Consult with an eye care professional to find the perfect contact lenses that help you achieve the desired cross-dressing look while keeping your eyes healthy and comfortable.