For many individuals, crossdressing is a deeply personal and empowering experience that allows them to explore and express different aspects of their identity. Whether you're a man looking to disguise yourself as a woman temporarily or on a regular basis, maintaining a convincing and discreet transformation can be a priority. In this blog post, we'll explore some essential tips to help you achieve a successful transformation and avoid being discovered easily.
1. Clothing and Style Choices
Selecting the right clothing is crucial to achieving a convincing transformation. Here are some tips to consider: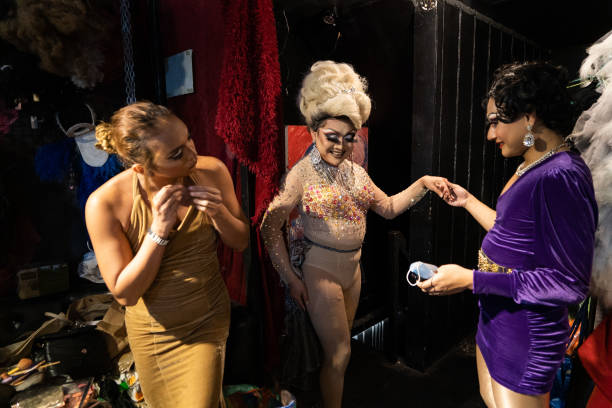 Fit: Choose clothing that fits well and flatters your body shape. Pay attention to the size and style of clothing to create a feminine silhouette.

Layering: Layering clothing can help create the illusion of curves and disguise masculine features. Consider wearing camisoles, padded bras, or shapewear to enhance your feminine form.

Color and Pattern: Selecting the right colors and patterns can make a significant difference. Dark colors and vertical stripes can be slimming, while floral prints or pastels can add a feminine touch.

Accessories: Accessories like scarves, jewelry, and handbags can further enhance your feminine look and draw attention away from masculine features.
2. Makeup and Hair
Makeup and hair styling are essential elements of your transformation. Here's what you can do: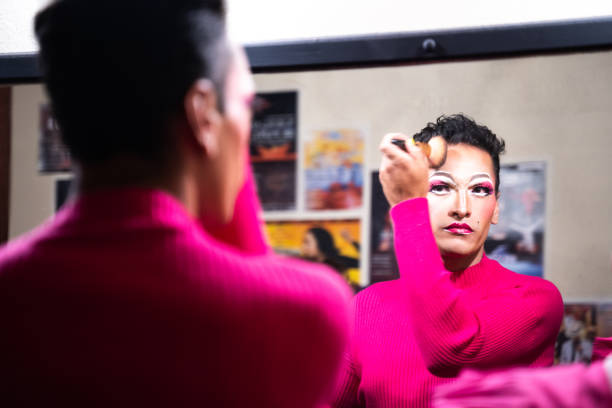 Makeup Techniques: Learn makeup techniques to contour your face and create a softer, more feminine appearance. Highlight areas like the cheeks, brow bones, and lips, while shading the jawline and other masculine features.

Wigs and Hairpieces: Invest in a high-quality wig or hairpiece that complements your desired look. Ensure it's well-fitted and styled to appear natural.

Eyebrows: Shaping and grooming your eyebrows can make a significant difference. Thicker, well-maintained brows can create a more feminine look.
3. Voice and Mannerisms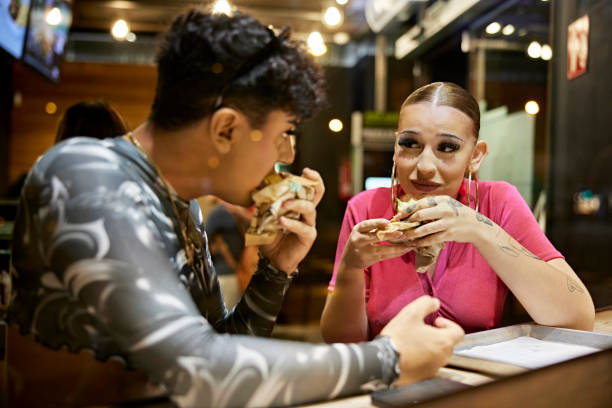 Your voice and mannerisms play a role in your overall transformation:
Voice Training: If necessary, practice voice exercises to achieve a more feminine voice tone and pitch. This can significantly impact your disguise.

Body Language: Pay attention to your body language, as it can reveal your true identity. Practice feminine gestures, posture, and walking to enhance your transformation.
4. Shaving and Skincare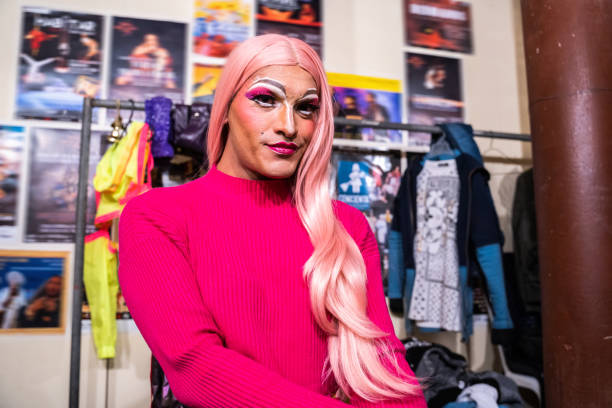 Proper grooming and skincare are essential for a convincing disguise:
Shaving: Ensure a smooth shave to eliminate facial hair. Consider professional methods like laser hair removal for longer-lasting results.

Skincare Routine: Establish a skincare routine to maintain clear and healthy skin. This can contribute to a more feminine appearance.
5. Confidence and Discretion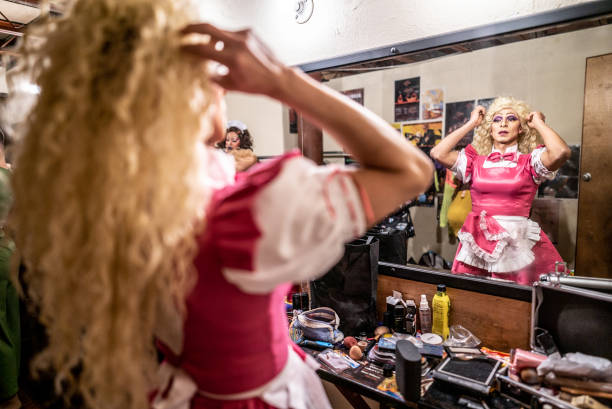 Confidence is key to a successful transformation. Carry yourself with confidence and avoid drawing unnecessary attention to yourself. Be discreet and selective about where and when you express your feminine side.
Conclusion: Embrace Your True Self
Achieving a successful transformation to disguise as a woman while avoiding easy discovery involves careful consideration of clothing, makeup, voice, and mannerisms. Remember that crossdressing is a personal journey, and embracing your true self is a powerful form of self-expression. Be patient with yourself, practice, and connect with supportive communities to share your experiences and learn from others.
With the right techniques and a confident mindset, you can achieve your desired transformation and experience the freedom and empowerment that comes with expressing your unique identity.