CYOMI
🎁 Extra $10 OFF Code:
SAVE10
Regular price
$129.00 USD
Regular price
$0.00 USD
Sale price
$129.00 USD
Unit price
per
Sale
Sold out
Share
SHIPPING INFORMATION

For US client, the items in our US warehouse we will deliver within 2~7 business days after shipping. Most items are in our warehouse in Commerce, CA, USA.

For products not in our local warehouse, shipping time depends on destination and courier. The following is the estimated shipping time. 


Be sure to leave your correct address, zip code, mobile phone number (not a landline phone number), and the recipient's name (must be 2 or more words, not shorthand). We use Post Service or E-PACKET by default in standard delivery. Please note that the shipping time doesn't include 2-7 days processing time. Affected by Covid-19, there will be some delay on the delivery.
 

Location

Shipping Time & Cost

United States

3-7 Business days


Korea, Japan
Singapore

3-5 Business days


Canada

5-10 Business days


Europe
UK

5-10 Business days


Australia
New Zealand

7-15 Business days


All other
Countries

Over 15 Business days



After shipping, you will receive an email with your tracking number once your order ships. If you haven't received tracking info within 7 days, please contact us.

When the courier is being delivered, please pay attention to the tracking information and receive the package in time, otherwise the courier will be returned or destroyed. 

If there is a problem, we will contact you by mail, please add cyomicrossdress@gmail.com to your address book.

There are no sensitive information on your package, don't worry about privacy issues.

If you have any question please feel free to contact us.

E-Mail Address: cyomicrossdress@gmail.com
Website: 

https://cyomicrossdress

.com
PAYMENT METHOD

Our store supports credit card payments (Visa/Mastercard/Maestro/Discover/American Express/Diners Club/JCB) and PayPal payments. If you do not have a PayPal account, please click the second option to pay by credit card.

If you your payment could be somehow denied at the checkout by our system in defense against possible credit card fraud. It's a good idea to call your credit card company or bank ahead of time to let them know about the purchase so that it doesn't get declined.

Under such circumstance, here are 3 solutions for you:

1. If you have a PayPal account, please try to pay by PayPal.

2. If you do not have a PayPal account, please select PayPal still at the checkout page & click the complete order button. Then you'll be directed to a page with access to both PayPal and Debit/Credit card payment (for the latter option, you don't have to register for PayPal).

3. Please switch to your other credit/debit cards.

As following steps:

When you see the 'complete payment' option, click on it to continue - PayPal is actually the only payment option available currently :)

When you see the Paypal login prompt, scroll down and choose to 'pay with Debit or Credit Card'.

Keep the currency as USD so that your credit card company chooses the exchange rate. Enter your credit card details and done!

Contact us if you are having issues - send screenshots (without your credit card details showing!) so we can better help.
View full details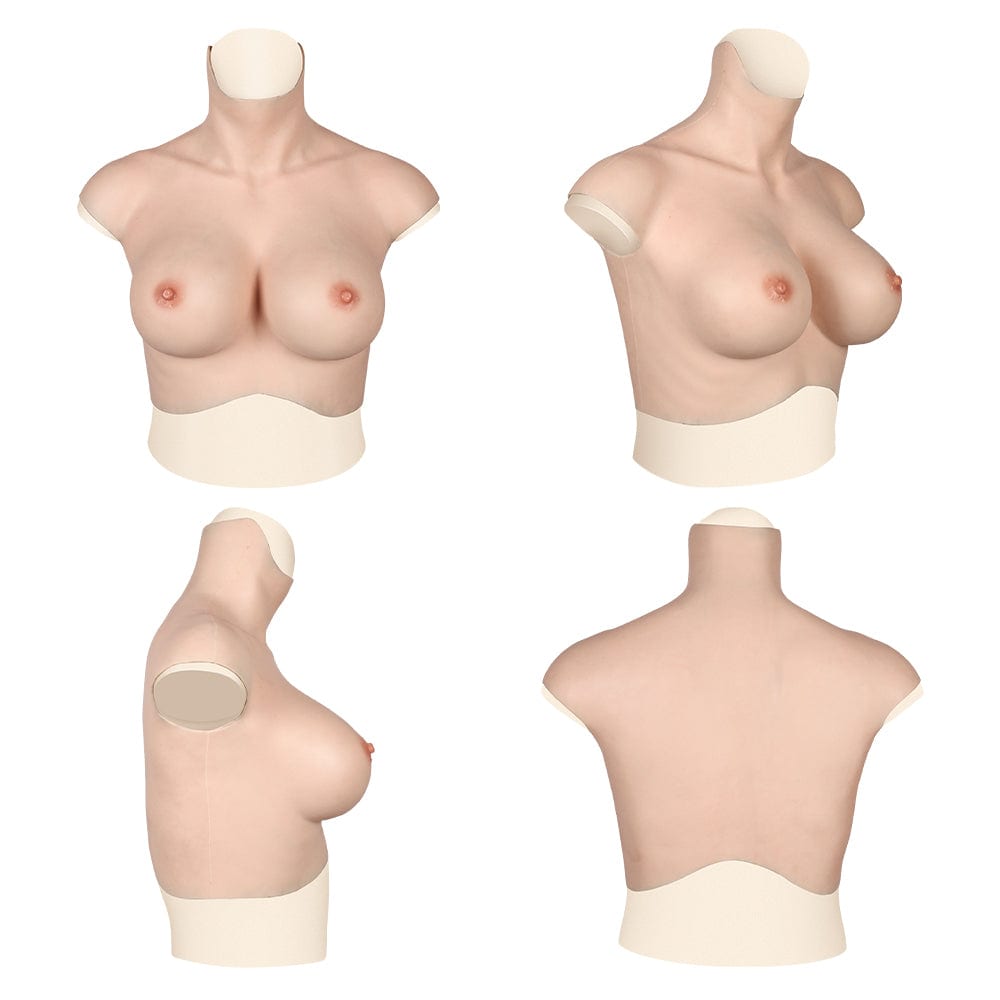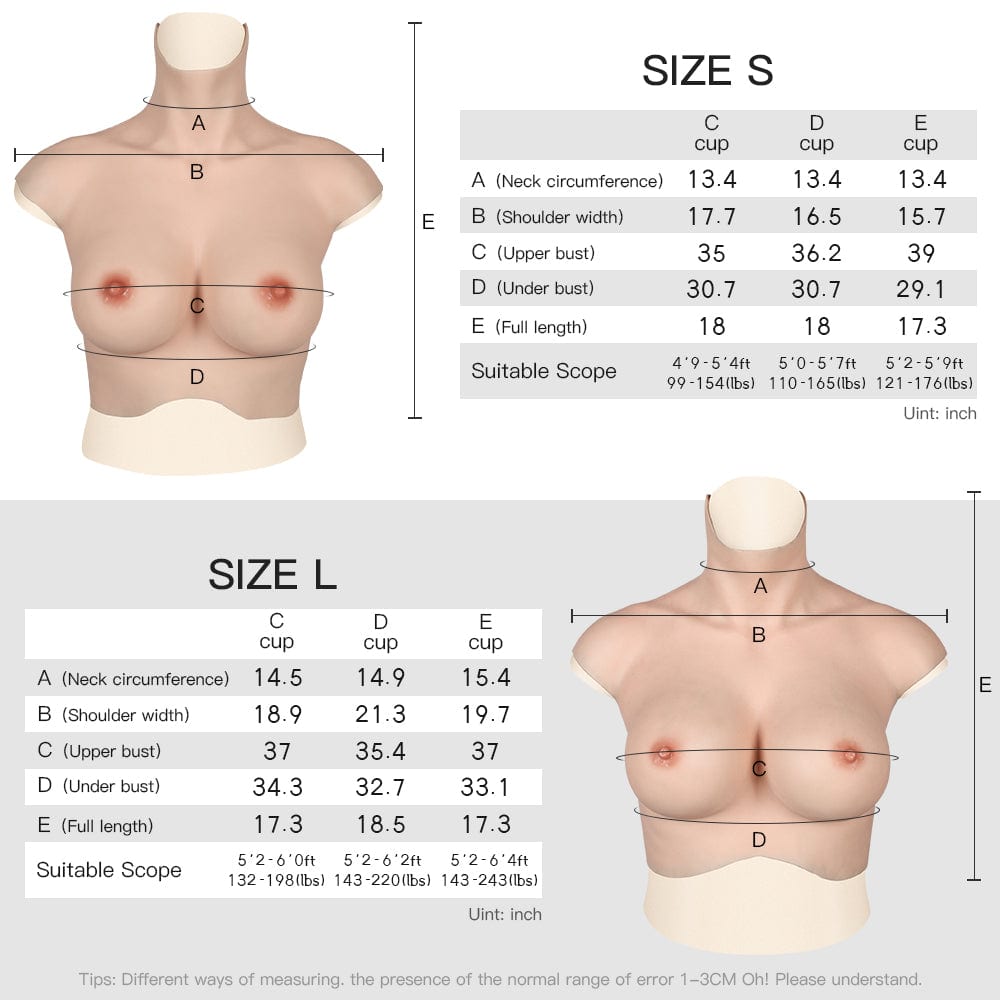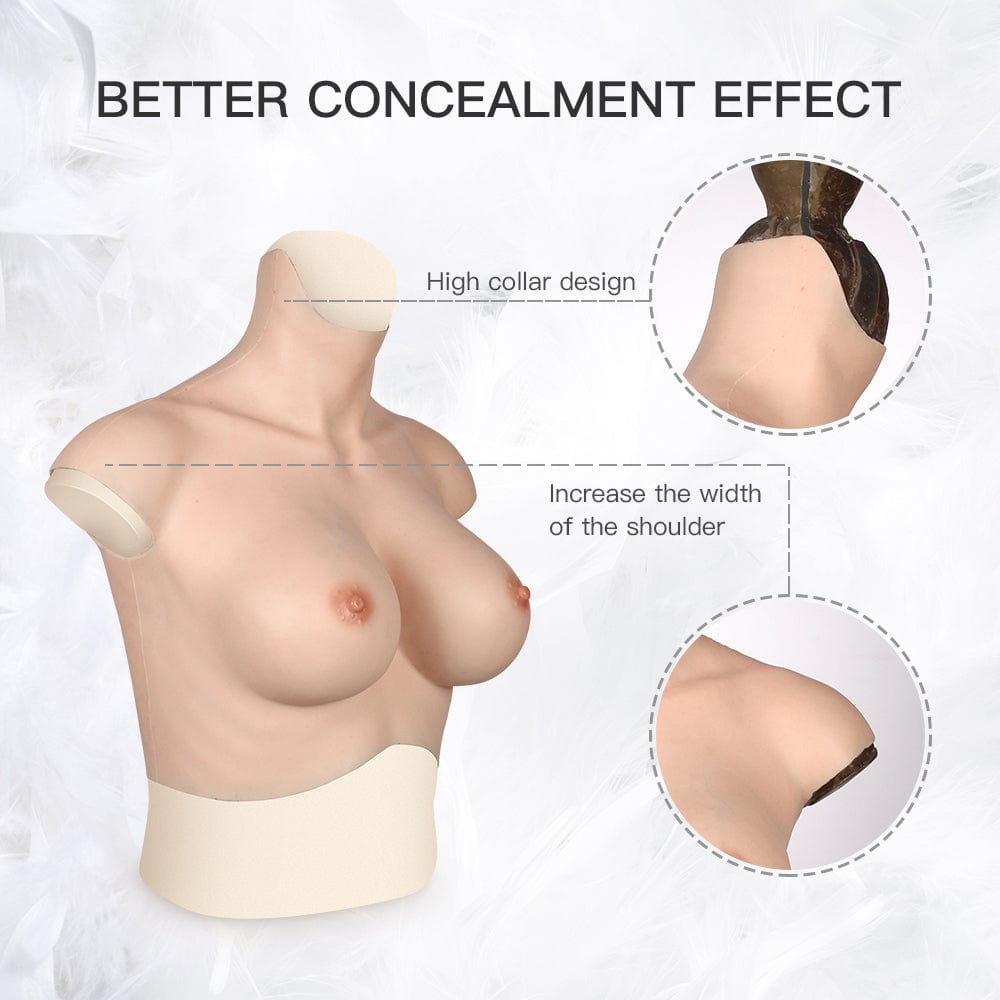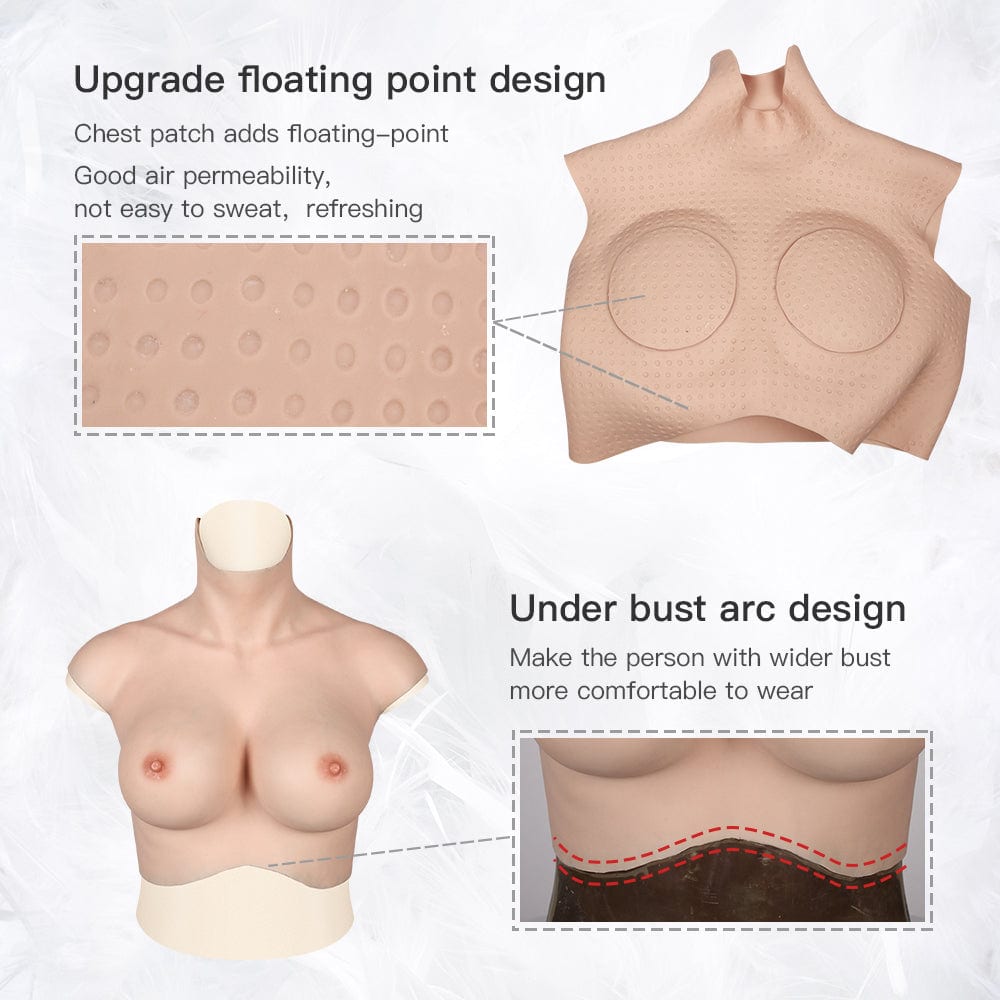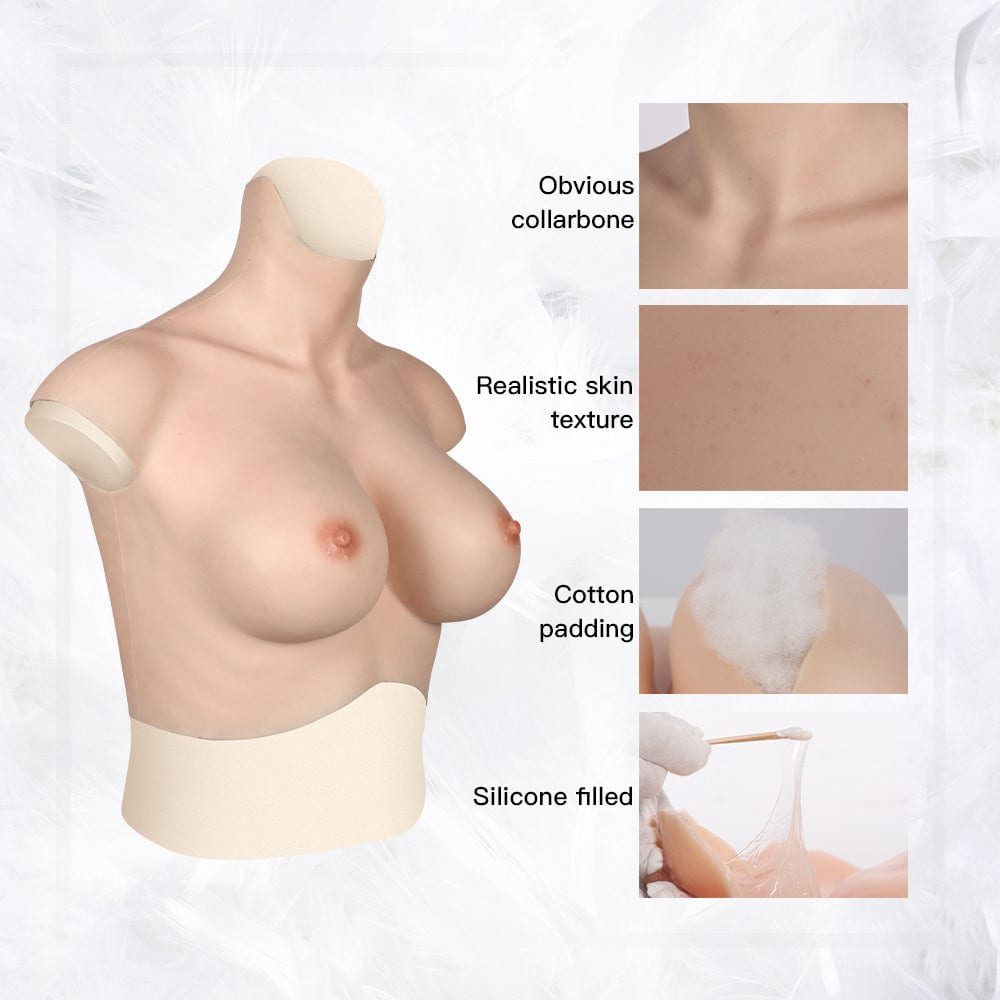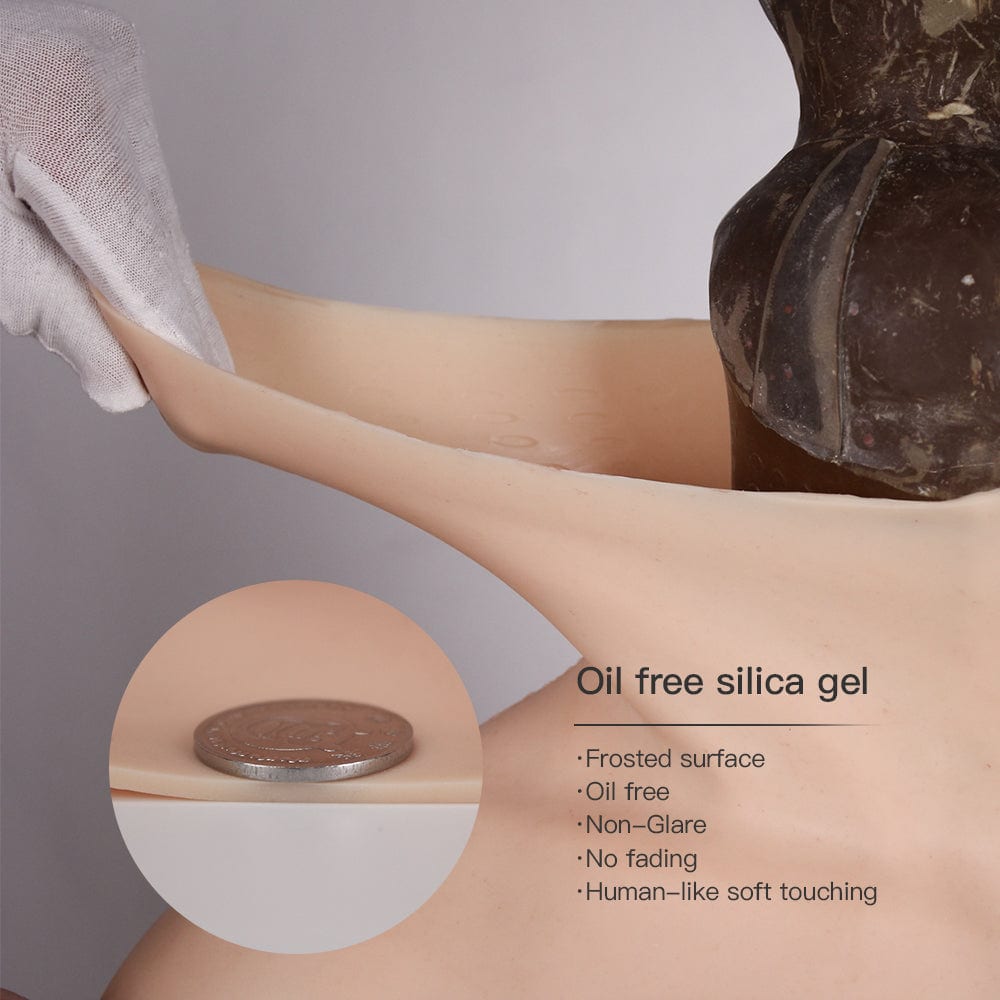 The 7th generation silicone breast is made of novel medical grade silicone, which is more skin-friendly, more realistic, closer to human skin color, odorless, non-toxic, oil-free, non-allergic, highly elastic. and not easy to tear.

Compared to the previous generation of products, we are redefining the position and proportion of the breasts based on the aesthetics of the human body structure using 3-D printing technology and optimizing the make-up effects of the nipple and areola to bring them closer to the real human breast.

The silicone breast is designed according to the American & European human body shape, which is suitable for

American & European 

to wear. It increases the width of the shoulders and the hem of the clothes is changed into a curved design that better fits the skin and is more natural and comfortable to wear.

The product improves the contours of the collarbone, ribs and back and optimizes the make-up effect of the pores and blood vessels on the skin. The back of the chest increases the sweat flow point, which improves internal air circulation, and it is still dry after long periods of wear.

The high neck design can hide the Adam's apple, and the length of the back neck can reach the back of the head, which the prosthesis can better hide. At the same time, thanks to the realistic collarbone, the clear back contour and the scientific breast design, you can confidently wear a low breast and open the back.