Introduction: As an MTF crossdresser, achieving flawless skin can be an important aspect of expressing your true self and boosting your confidence. While makeup can work wonders, having a good skincare routine is the foundation for a flawless look. In this article, we will discuss six simple ways to help you achieve beautiful, radiant skin.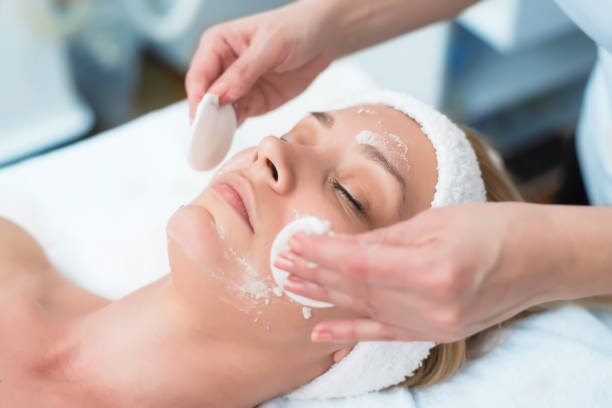 Cleansing: The first step to flawless skin is proper cleansing. Use a gentle, sulfate-free cleanser to remove makeup, dirt, and excess oil from your face. Cleansing helps prevent acne, breakouts, and clogged pores. Make sure to cleanse your face both morning and night for optimal results.

Exfoliation: Regular exfoliation is essential to remove dead skin cells and promote skin renewal. Choose a mild exfoliant with small, gentle beads or acids like glycolic or salicylic acid. Be careful not to over-exfoliate, as it can lead to irritation and redness. Aim to exfoliate 2-3 times a week.

Moisturize: Hydration is key for smooth and flawless skin. Use a moisturizer suitable for your skin type to keep it well-hydrated. Moisturizers not only lock in moisture but also create a smooth canvas for makeup application. Remember to apply moisturizer both in the morning and at night.

Sun Protection: Protecting your skin from the sun's harmful UV rays is crucial. Sun exposure can cause premature aging, sunspots, and skin damage. Apply a broad-spectrum sunscreen with SPF 30 or higher daily, even on cloudy days. This step is essential to maintain youthful and healthy skin.

Stay Hydrated: Drinking plenty of water is essential for skin health. Hydration from within helps flush out toxins and keeps your skin supple and radiant. Aim for at least 8 glasses of water a day, and consider incorporating hydrating foods like fruits and vegetables into your diet.

Makeup Removal: At the end of the day, it's crucial to remove your makeup properly. Use a gentle makeup remover or micellar water to ensure you remove all traces of makeup, including mascara and lipstick. Sleeping with makeup on can clog pores and lead to breakouts, so make it a part of your nightly routine.
Conclusion: Achieving flawless skin as an MTF crossdresser is attainable with a consistent skincare routine. By following these six simple steps – cleansing, exfoliating, moisturizing, using sun protection, staying hydrated, and proper makeup removal – you can create a smooth and radiant canvas for your makeup, boosting your confidence and helping you express your true self with pride. Remember that everyone's skin is unique, so be patient and adjust your routine to suit your specific needs for the best results.